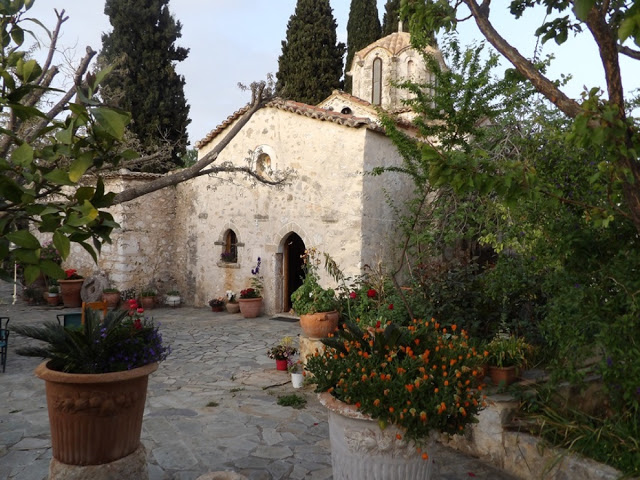 Holy Monastery of the Assumption of the Virgin Sofiko
It is located three kilometers from Sofiko, very close to the National Road Isthmia – Epidaurus and the abbess Lydia will welcome you with joy in this small monastery.
Anastasios Orlandos, a professor of Byzantine archeology who visited the area in 1933, believes that the current catholic church of the monastery was built in the 12th century and was built on an early Christian church, while materials from a large ancient Greek temple in Aphrodite were used for its construction. At the back of the monastery are the ruins of the temple and the ancient settlement.
It is a Byzantine cruciform roof with a dome. The frescoes date from the 12th century to 1558. The iconostasis was made in 1801. An important relic is the Holy Icon of the Most Holy Theotokos.
At a distance of 150m is the Church of Agia Paraskevi, dating from 1617, I belonged to the Monastery Cemetery, with a iconostasis painted in 1737, while important is a mural depicting the troll dance of young people.