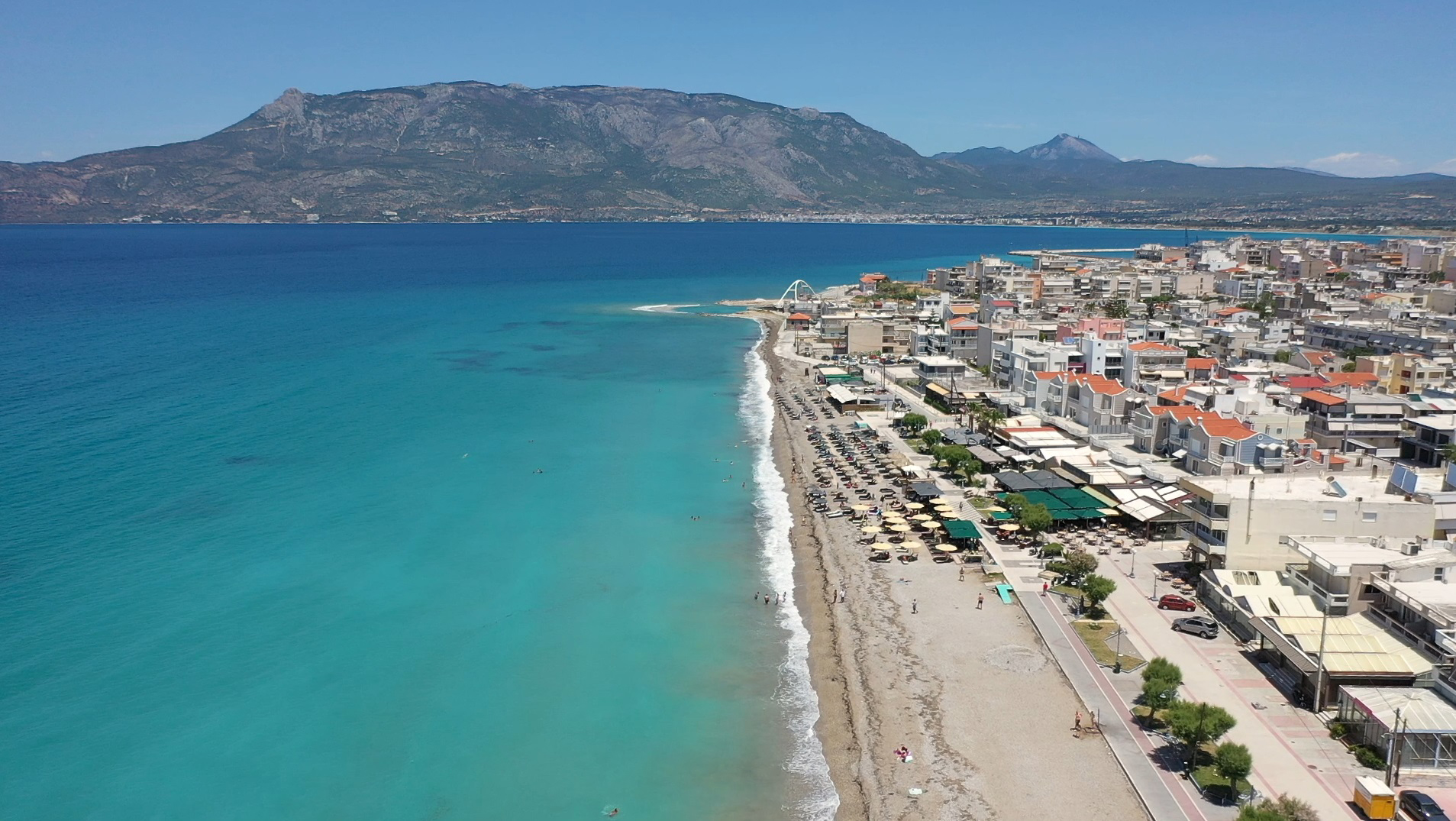 Kalamia Beach
The large organized beach of Corinth with easy access and parking. Sand and pebbles, shallow waters and enchanting sunset. Kalamia is the safest place to swim thanks to our lifeguard team.
Just above, many cafes, taverns, souvlaki restaurants and all day bar-restaurants offer you what your appetite craves. When it's time to leave use the brand new changing rooms and showers you will find along the beach!
Kalamia Beach is awarded with the blue flag, meaning pure and crystal water, excellent organisation, respect to the people and the enviroment.