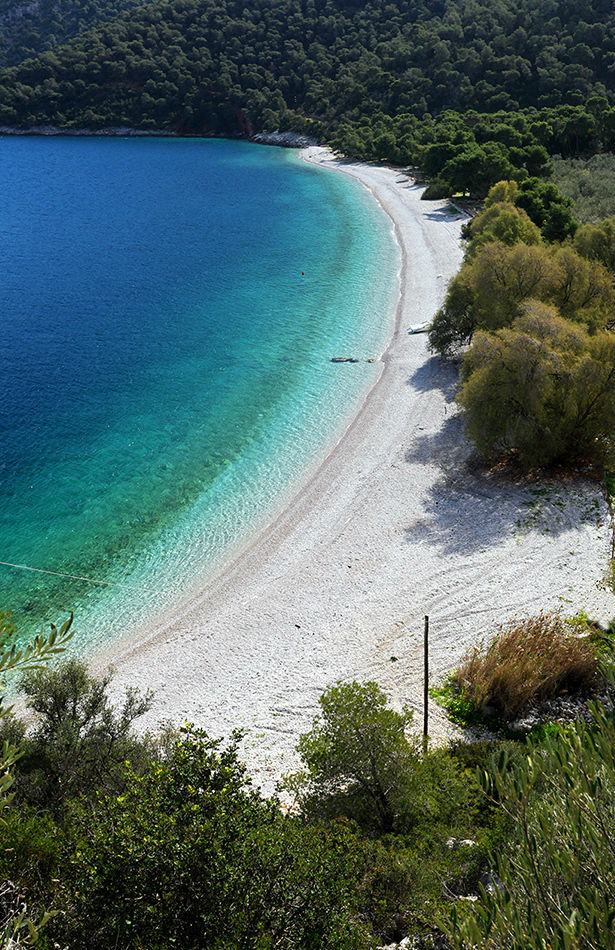 Travel: Last Getaways to Corinthia!
Source: infokids.gr, Published: 25/8/2014
Short summer getaways can continue on beautiful day trips. For those who live in Attica, a good suggestion is Corinth. So close – about an hour from Athens – that you do not understand when you arrived! You only understand it from the beauty of the landscape, as the blue of the sea and the green of the olive and the pine, follow the urban landscape of Attica!
In Assos and Lechaio you enjoy the Corinthian. In Kechries, Korfos and the baths of Oraia Eleni (photo above) you enjoy the peaceful coves of the Saronic Gulf and you drown in the pine forests.
The Isthmus
It is this narrow piece of land that connects Central Greece with the Peloponnese, has been, since antiquity, a major issue for the inhabitants of Corinth, since it separated the Saronic Gulf from the Corinthian Gulf – and consequently the Aegean from the Ionian Sea – and made the transition from one sea to another dangerous, tedious and time consuming. The Corinth Canal which connects the Saronic Gulf with the Corinthian Gulf, at the site of the Isthmus of Corinth. A little east of the city of Corinth will be the first stop of your trip! (photo above: Acrokorinthos)
Ancient Corinth
The village is located 8 km southwest of Corinth. You can visit the Archaic temple of Apollo, the Pyrenean fountain with its six openings (places that look like caves). The Glafki fountain, carved into a rock, is also interesting. You will also see the Conservatory, Acrokorinthos, the castle of Corinth.
Sofiko and Korfos
Unique places, unique colors, with a unique pine forest of 80,000 acres, one of the few in Greece. Very picturesque place, a wonderful village, you think you are on an island! You will love Sofiko! (photo above)
Korfos (photo above) is a tourist destination, a picturesque village, with several rentals and shops for food and drink. Excellent beaches with trees here to reach the sea!
Despite the recent development with hotels and holiday homes, they remain quiet destinations for those who know how to enjoy nature and enjoy simple but special things! Next to the village is the bay of Selonda, where the submarine "Papanikolis" was hidden.
Small Anvil
Wonderful beach, 20 km from the city of Corinth, in the Municipality of Soligeia , on the road to Epidavros. You will enjoy a swim on a pebble beach and lots of greenery!
The pines on the beach of Amoni and Kalogerolimanos (photo above) reach the sea, literally in the sand!
Epidaurus
Very close to Sofiko, is Epidaurus . The route is just as wonderful! Dense vegetation will relax your eyes as you travel a distance of about 30 km to visit the ancient theater, famous for the performances it hosts every summer.
Have fun!