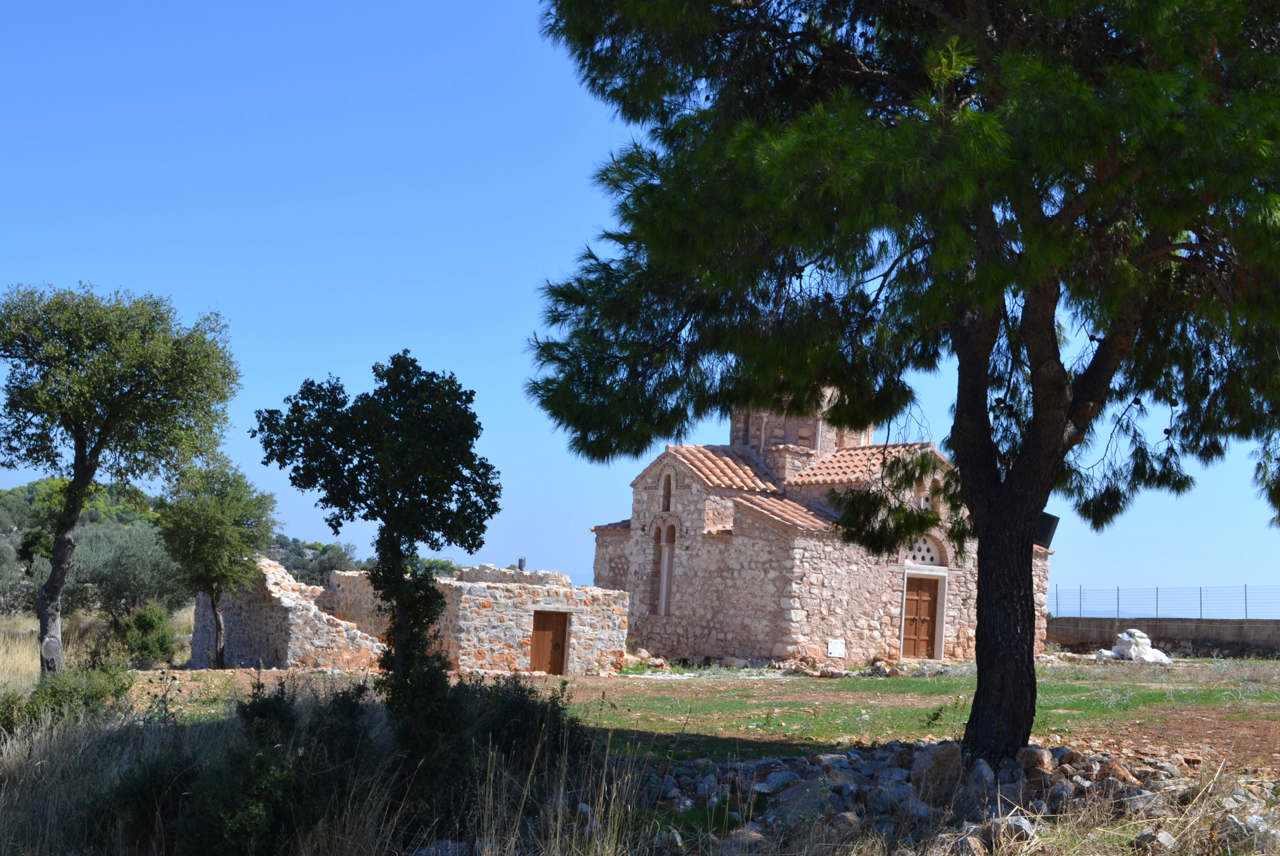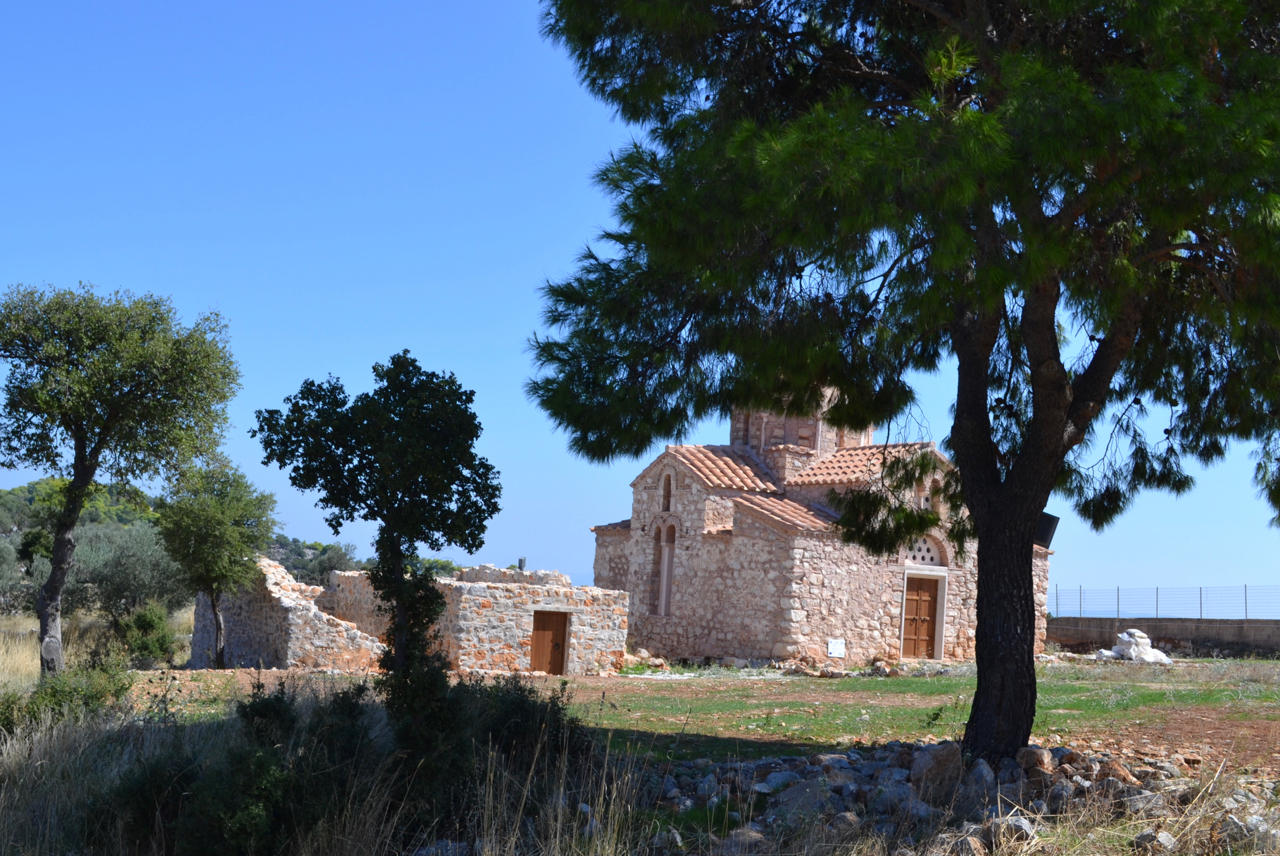 Our Lady of Steiri in Korfos
A few kilometers north of Korfos is the old chapel of "Panagia tou Steiri", once a temple of a monastery, probably of the 11th century.
From the 11th to the 13th century, the type of cruciform inscription with an octagonal dome dominates the architecture of the temples. Thus, in the place of an early Christian church at Cape Steiri, the church dedicated to the Virgin Mary is built, a typical example of the architectural type of the time. The octagonal dome has marble columns at the edges and has eight marble arched cornices.
The walls of the temple, which are well preserved, are covered with frescoes of medieval art of 1668, the work of the monk Theodolos Kakavas.
There are still there, the ruins of the cells of the monastery, where Saint Luke the Steriotis practiced for a while.