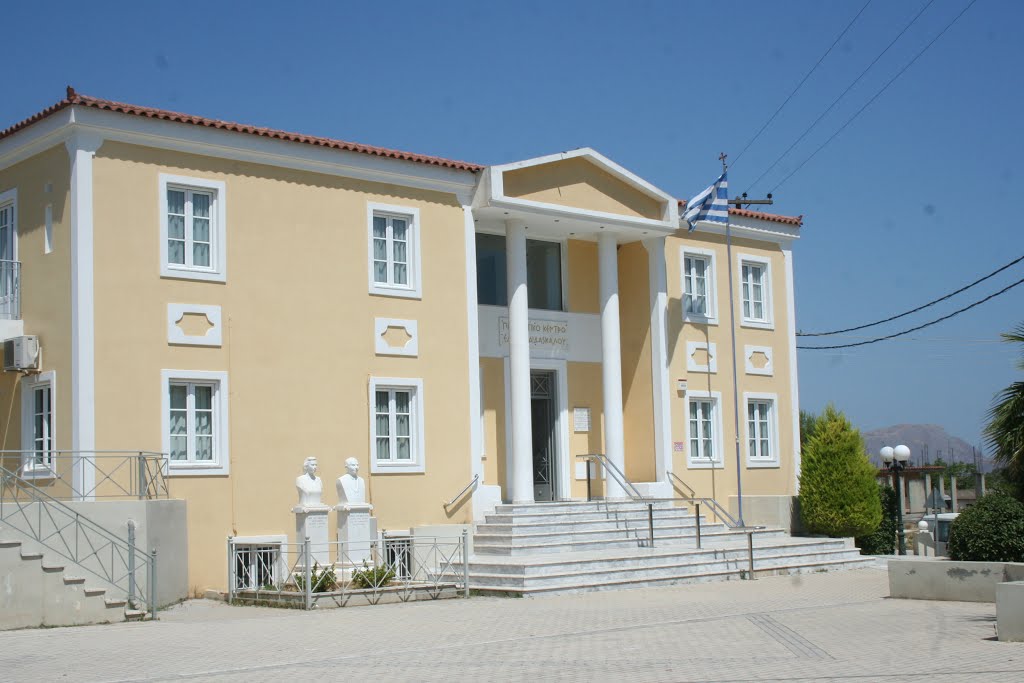 Solomos – Athikia – Agiannis
South of Corinth, at a distance of 5 km you will find the picturesque village of Solomon. Behind the church of Agios Konstantinos and Eleni, there used to be a grape press that today has been transformed with a lot of love and passion into a Folklore Museum. In a quiet area above orchards with olive trees and overlooking Acrocorinth and the Corinthian Gulf, there is a new climbing field, ideal for schools and young climbers.
Athikia
This tidy small town is built at the foot of Mount Skarumbalo. At the entrance there is a natural opening of the "Two Mountains".
Most houses in Athikia with their red roofs look like poppies from above on a green meadow. Their gardens musk all season long from the scent of flowers. Among them are some old houses with tiled roofs, wooden loggias, whitewashed walls and courtyards with freshly painted pots, offering a rare architectural beauty.
Of particular interest are the Kollia house, which has been declared a protected building, the Mill and the Tsipouradiko of Manos, two impressive buildings – industries of peculiar architecture in Pigadia. The Mill has been designated as a historical monument. It is a monument of fine art and taste and is of great artistic interest. The Cultural Center "Eleni Sot. Didaskalou", is a donation of the late Sotirios Didaskalos to his village and is the focus of efforts for every form of expression of Culture.
The Annunciation of the Virgin or Evangelistria, is located in the center of the village and has been built three times. Its bell tower, a jewel of architecture, was built in 1923 by the master builder of Asia Minor G. Sideris and has a height of 24 m. August 6, when a big festival takes place.
Athikia is famous for its good olive oil, sweet wine and giosa (delicius local food based on meat). In its taverns you will taste the best giosa you have ever eaten grilled or in a traditional oven.
Above Athikia, a small village, drowned in the red rocks, Agios Ioannis or "Agiannis" as they call it. A livestock village that looks like time has not touched it. Its wild beauty is awe-inspiring. See the unique tour on the website of the village agiannis.gr
The statue of Apollo of Teneatis, on display today in the Sculpture Gallery in Munich, was accidentally discovered in 1895 by a resident of Athikia in a tomb near the chapel of Agios Nikolaos (Kiafa area).
Based in Athikia, the Corinth Sports Club organizes car races every year on dirt roads.
For unique folklore situations, don't miss the "Giosa" celebration that takes place in July in Agiannis Square with traditional clarinet, local meat and wine.