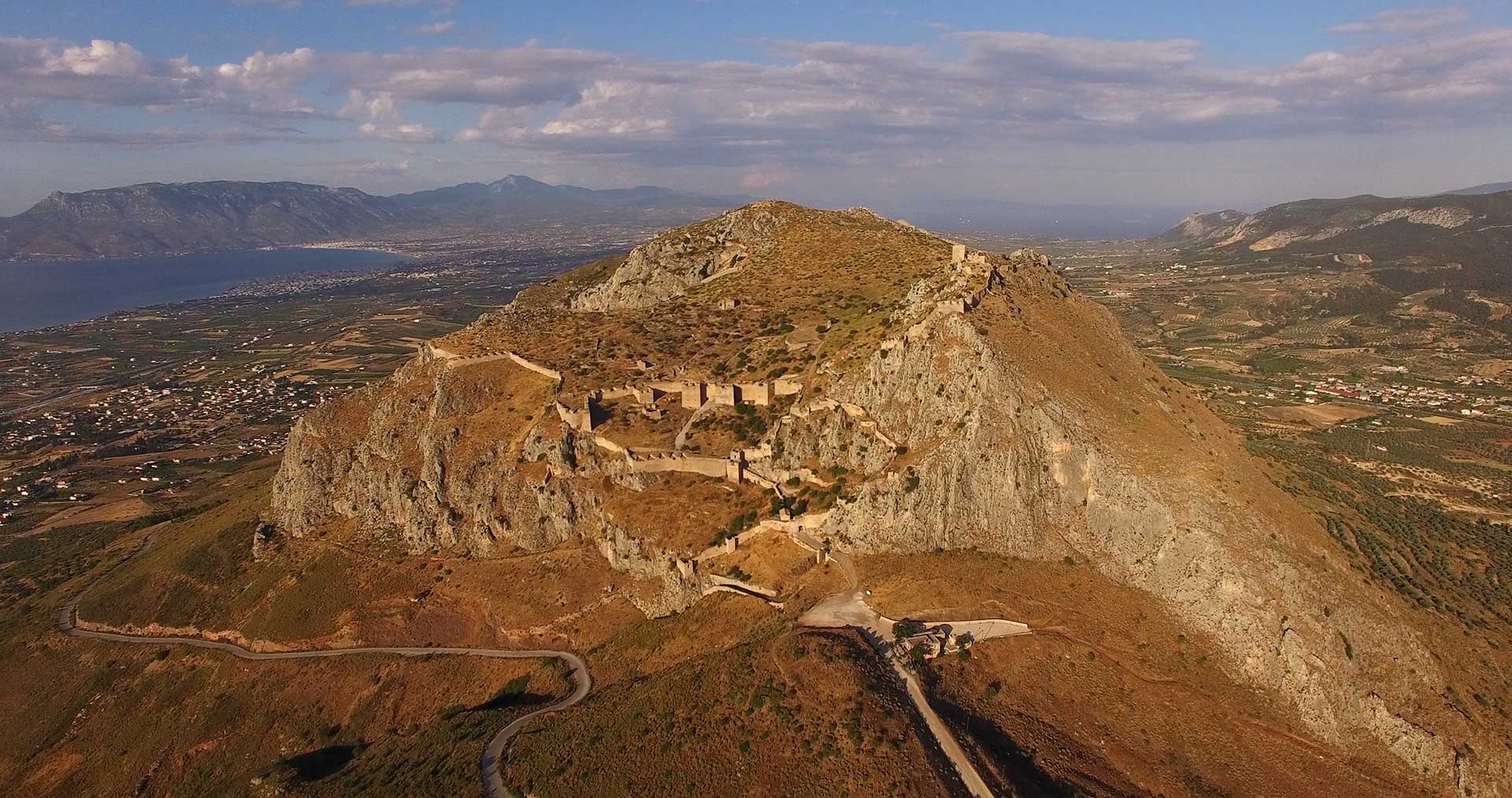 Acrocorinth
Your tour of the Peloponnese should definitely include the castle of Acrocorinth. It is the largest castle in Moria, which has been used since ancient times as "the eye of the Peloponnese overseer". The imposing rock saw in its history moments of heroism, strife and greatness. It was built on the mountain of the same name, at an altitude of 575 meters, and its walls today have a total perimeter of more than 3,000 meters enclosing an area of ​​about 240,000 square meters. The castle includes a large uneven courtyard and is a typical example of fortress architecture.
Excavations began in 1961 by the American School of Archeology. It was established during the time of the mythical king of Corinth, Sisyphus, and its first fortification dates back to the end of the 7th-6th century BC, during the years of tyranny of the Hive. After a long history of "ownership" alternations by Romans, Franks, Venetians, Turks, in 1823 with the liberation of Corinth the castle was surrendered to the Greek troops. This is the reason why, in Acrocorinth, works of wall construction in various eras, Mycenaean, classical, Byzantine and medieval, ie Turkish and Venetian, are recognized.
The view from the Acrocorinth will take your breath away. In front of you stretches the whole Corinthian land, up to the borders of Argolida and opposite Central Greece. Above Geraneia and up to the borders of Achaia.