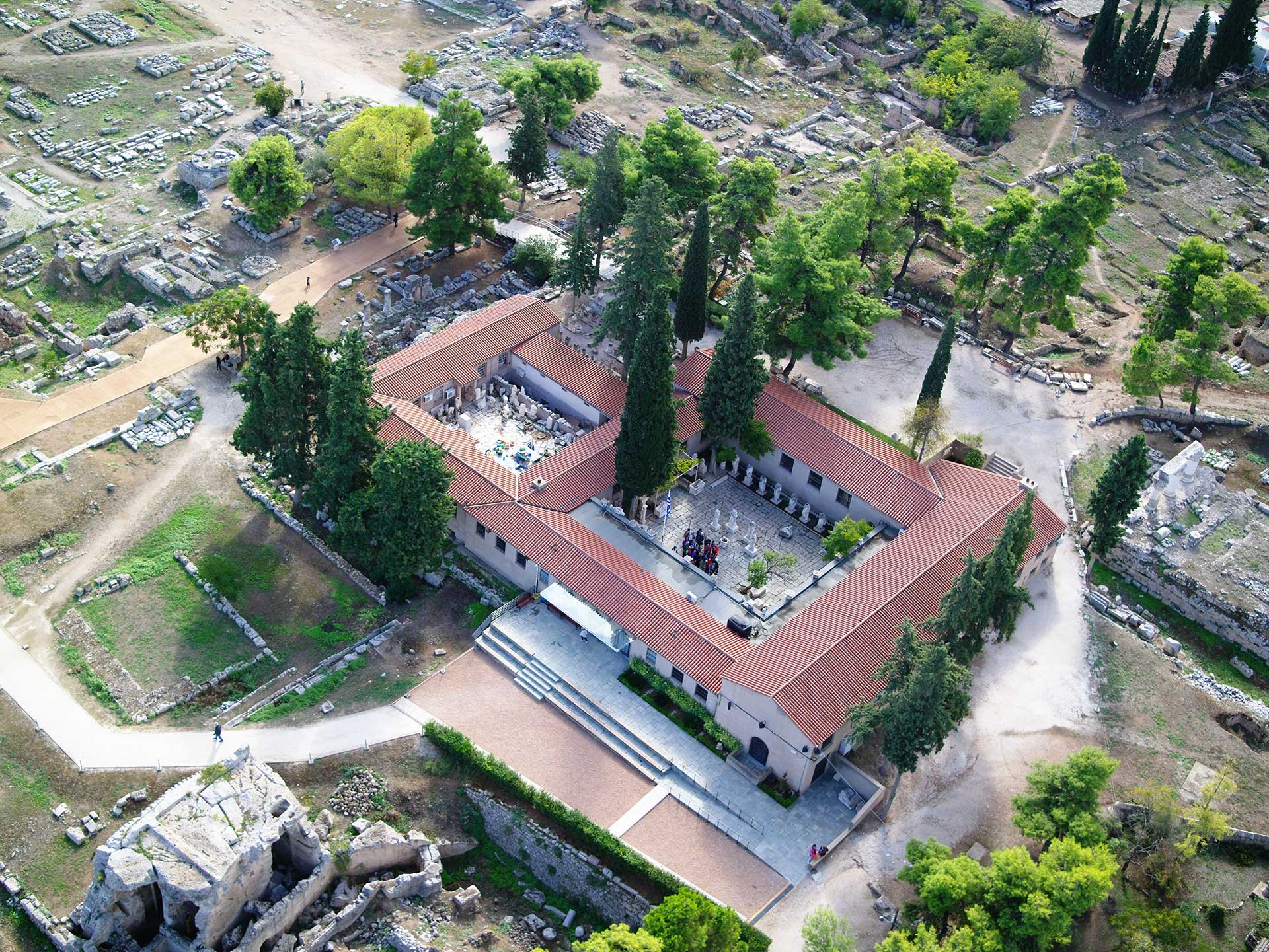 Corinth Archaeological Museum
Ancient Corinth Museum was built in 1932 to house numerous artifacts brought to light by the archeological dig. It was built by the American School of Classical Studies, with a donation from Ada Small Moore.
It is located inside the archeological site and highlights the long history of the whole of Corinth with findings that prove the value of the area.
If you want to see rich finds from the richest city of the Peloponnese in antiquity, then you must discover its treasures.
Remarkable works of Greek culture from the early geometric years (1,000 BC), objects of the geometric period, early Corinthian vessels, statues (from the 1st century BC), mosaic floors, dummies of human limbs (4th century BC) .), inscriptions, sculptures, the 2 Kouros from the area of ​​Tenea.