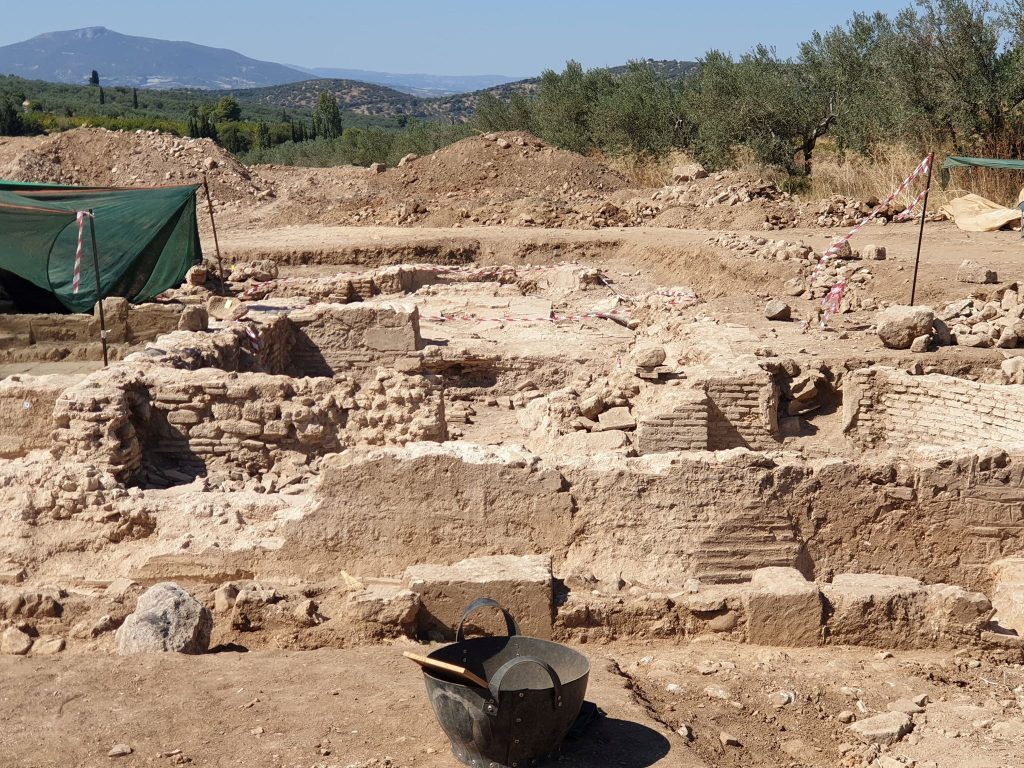 Archaeological site of Tenea
Between Chiliomodi and Klenia, lies the important city of Tenea. According to Pausanias, its first inhabitants were Trojans, who had been captured by the Greeks in Tenedos and were transferred there as prisoners. King Agamemnon allowed them to build houses. Poet Virgil claims that Tenea and Rome were both made by Trojans. Also, according to the legend, it is the place where Polyvos raised Oedipus. The first important finding in the area, is Apollo (Kouros) of Tenea. The famous statue of the 6th BC. century, which was excavated in 1854. In 2010 two more statues were found in discovered cemetery, which crosses the ancient roads. Its creation is estimated around the 6th, 5th and 4th century BC. The two statues are now on display at the Archaeological Museum of Ancient Corinth.
Following am extensinve and well planed excavation that started in 2013, led by Dr. Korka, an organized cemetery dating from the 6th century was found, around the 1984 burial. In 2018, remains from the residential area of the city were discovered for the first time.  In an area of ​​672 sq.m. areas with port openings were excavated. They were organized around inner courtyards. The archeological dig also located a unique two-room  burial monument, situated above-ground, which dates back to the 1st century AD., while the period of its use goes back to the 4th c. A.D.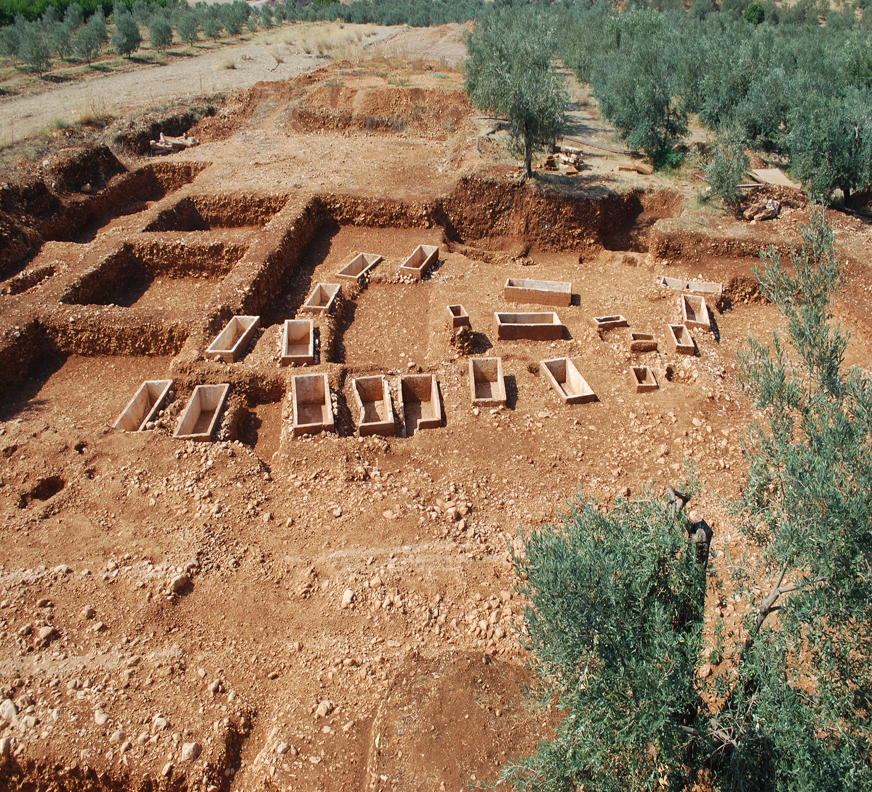 This wonderful archeological discovery is among the main historical and archaeological events of 2018 according to the History network website. Apart from the findings, an additional fact that makes this excavation special, is the relationships that have developed between the local community and the members of the research team, which led to the creation of the association "Friends of Ancient Tenea". A club that has played a catalytic role in the success of the whole program. You can visit the archeological site of the ancient quarry, in the village of Agios Vassilios. Archaeologists estimate thate the use of the quarry took place between the 5th and the 3rd century BC, while near the village you will find the remains of the Hadrian's Aqueduct.