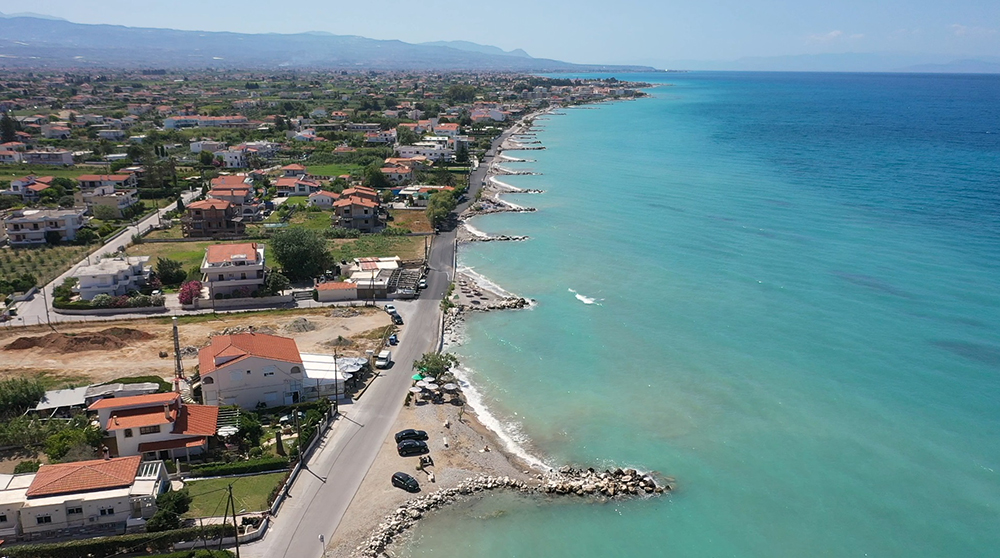 Lechaio- Perigiali-Assos
Driving northwest of Corinth, on the old National Road Corinth – Patras, you meet successive coastal villages and holiday settlements. An endless lacy coastline that forms successive bays with small sandy beaches that families with small children prefer because the sea is shallow and warm.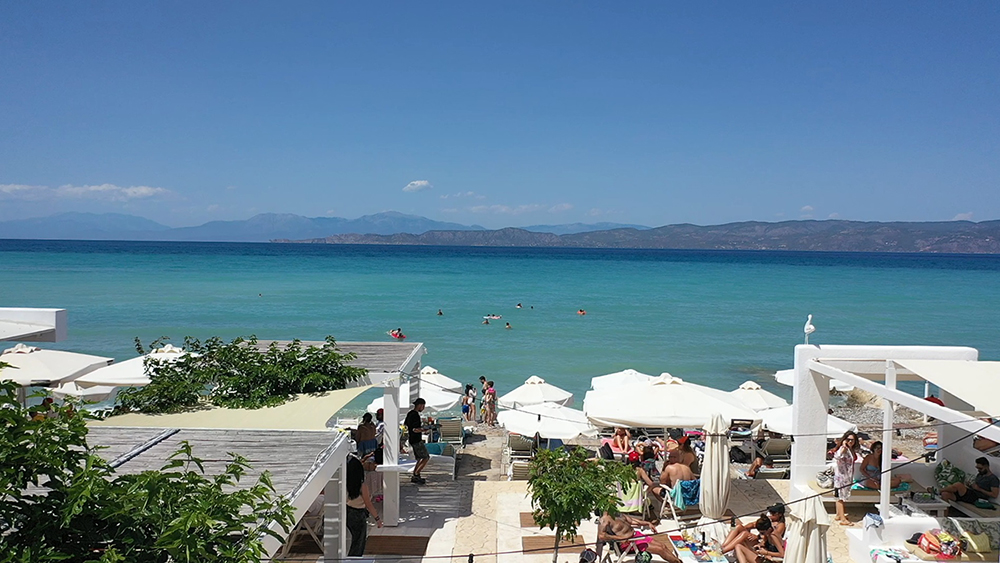 Choose the natural shade from the tamarisk trees or if you prefer umbrellas and sunbeds you will find many cafes and picturesque taverns, mainly with fish and seafood, with tables "on the sea". Alternatively, on the main road you will find many grills with grilled piglets and taverns with delicious meat.
In the area there are rooms for rent and camping for carefree summer holidays.
At the entrance of Lechaio, the Ancient Port, the main – port port of Ancient Corinth. A miracle of know-how and technology, copied by the Carthaginians first and then the Romans. It is named after Lehi, son of Pyrenees and Poseidon.
The old warehouses of an Agricultural Cooperative have been transformed with a lot of passion and love into the Theater of Perigiali. Every year they upload carefully and remarkable works that are worth watching.
Take a walk in the rural hinterland, it is overgrown with vineyards with the famous Corinthian sultana, but also with citrus varieties.
In the village of Assos, in the hinterland, the beautiful temple of the Brigadiers stands out. It is a large one-room house of Vasiliki, with a gabled tiled roof, a three-sided arch of the sanctuary, entrances on the west and south sides, with arched lintels and hagiographies of great artistic interest. It was built in 1822, in memory of the flight of the Turks on the day of the feast of the Brigadiers.
Fun Facts:
Just before the Lehaio flyover, you will see the large open shopping center "Mare West" with many shops, supermarket, cafe, restaurants, playground and activity park. The parking lot is free and provides easy access for the disabled.
The early Christian Basilica of Lechaeum, the most important early Christian monument in the Peloponnese, occupies an area of a total of 11,000 sq.m. on the west arm of the Ancient Port of Lechaeum.
The multi-arched stone bridge in Assos is a masterpiece of water bridge construction, the work of the so-called Second Venetian Empire (1687-1715).