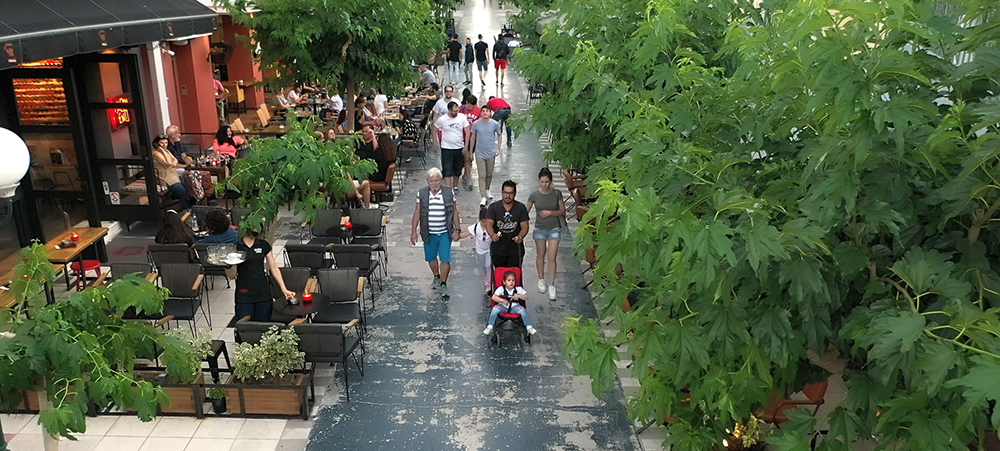 Shopping center and old market
The center of Corinth, pedestrianized for the most part, exudes the air of a modern European Capital. It is noteworthy that Corinth became the first city in the world to place signed mosaics on sidewalks in 2010. The mosaics are works of the late painter Euphrosyne Hastoupi-Parousi.
On the main avenue of Ethniki Antistaseos you will find some of the historic buildings of Corinth such as the National Bank and the Courthouse and of course "you will take a breath" in the square "Panagi Tsaldari" or "Perivolakia" as the locals usually call it. East of the square, meets the City Hall of Corinth.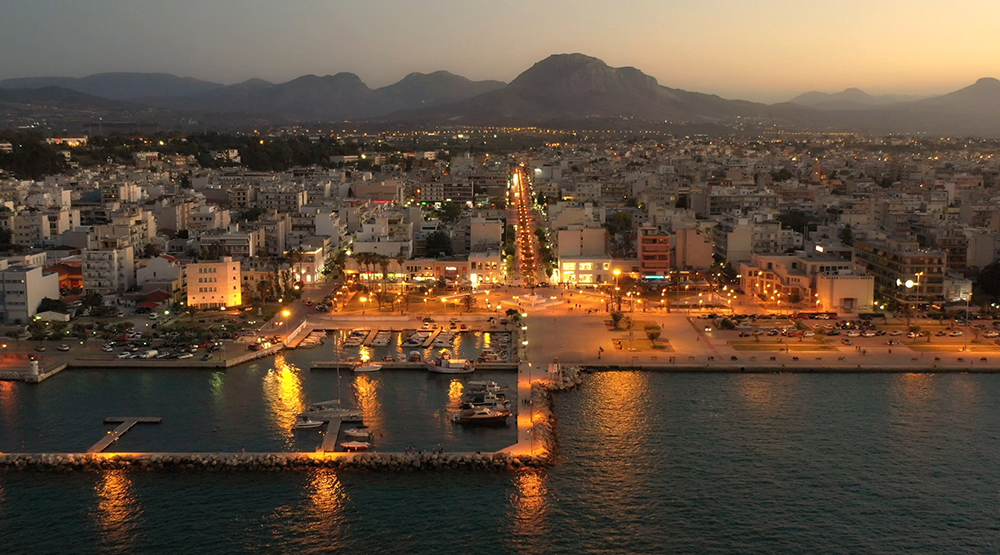 In the morning the city moves at an intense pace between work and shopping. Small stores and branded store chains offer a great shopping experience for all tastes. What is certain is that you will find it difficult to choose which café you will sit in. There are so many and all with a special design and point of view. Choose the one that suits you best either in the luxurious Kolokotroni which is characterized as a mainstream square, or alternatively in a quieter place in the surrounding streets. You will also find interesting suggestions for food. Street food, traditional taverns, taverns with local products, restaurants with Mediterranean cuisine and everything else your appetite craves… all next to you.
Do not forget to take a morning walk in the fishmongers of Periandros, where the roar of the fishermen chanting their treats … Let the smells lead your steps to the old market… Freshly ground coffee, spices and herbs, fresh fruit, raisins sourdough bread… a gastronomic paradise spreads around the building of the old Municipal Market of Corinth.